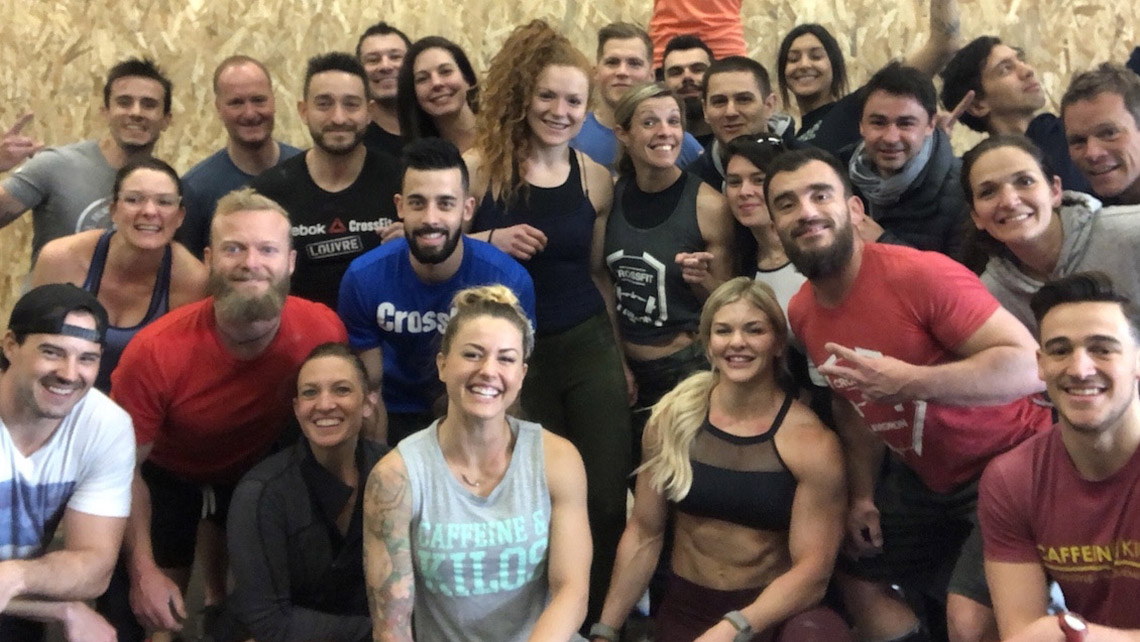 Michelle Baran was on the Amadeus Provence for a preview of a river cruise itinerary designed to appeal to young travelers.
As my alarm went off, I started to get a nervous stomach, the one I get when I'm about to embark on something new and unknown. And then I did the worst thing I could possibly do — I looked up the social media influencers leading a workout at a CrossFit gym in Avignon.
« OH MY GOD, » I thought (yes, my thought was in all caps) as I found the Instagram feeds of Brooke Ence, a top-ranking CrossFit competitor who had roles in « Wonder Woman » and « Justice League, » and Christmas Abbott, a fitness guru, former « Big Brother » star and author of « The Badass Body Diet. » « WHAT have I gotten myself into? »
If there were a hidden camera in the room, you would have seen me drop-jawed and staring at my phone as it dawned on me how fit and amazing these gals are.
I called my husband, a former fitness fiend himself, in a panic. « Should I just skip it? I can't work out with these people, » I said. « Don't worry about them, » he responded. « Just focus on you. »
Not only have I technically never done CrossFit (though I've done plenty of CrossFit-style workouts), I am grossly out of shape. I wasn't just worried that I'd make a huge fool of myself, but that I might actually vomit from over-exertion.
But travel is all about new experiences, right? And I had never had an experience that came anywhere near this on any river cruise. Clearly, this is not your grandmother's river cruise.
Sure enough, forcing myself out of my comfort zone ended up being incredibly rewarding. At CrossFit Avignon, I got to witness the awesome community-building platform that fitness, and specifically CrossFit in this case, provides, bringing together people from across the world for a shared workout experience.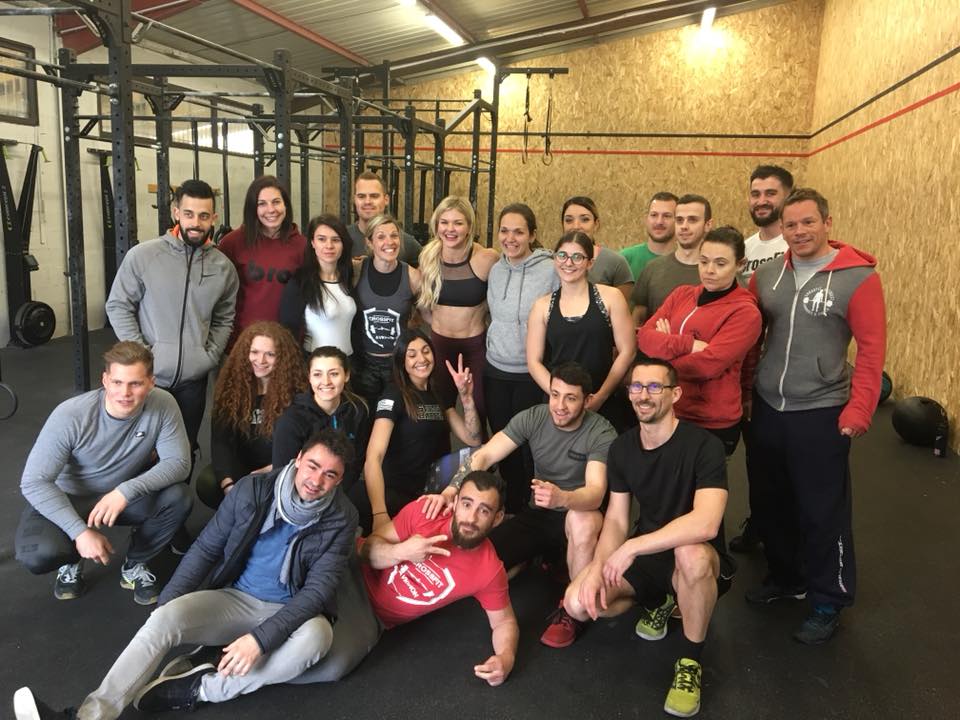 Travel Weekly's Michelle Baran (far left, middle row) poses with members of Avignon CrossFit in Avignon, France and fitness influencers that will be hosting their own river cruises with Amadeus River Cruises.
This CrossFit encounter was one of several during a Rhone River cruise on the Amadeus Provence, which is hosting three fitness, health and wellness-oriented social media influencers onboard who are experiencing the river cruise in advance of each of them hosting river cruises of their own.
I will forever be thankful to Ashley Bledsoe, wife of Mike Bledsoe, who runs the hugely popular fitness, wellness and lifestyle podcasts « Barbell Shrugged » and « The Bledsoe Show. » She took me under her wing and helped me modify the CrossFit exercises so that I could survive the intense workout.
In CrossFit they often refer to the gym as the « box, » but this couldn't have been a more outside-the-box experience for me and for river cruising. But in its own unique way it worked, and it exemplified how the pied piper model of group travel can be adapted and modified to a new generation of travelers, and to a wide area of interests.
From left: Ashley Bledsoe, Christmas Abbott (back row), Mike Bledsoe and Brooke Ence do some yoga on the sun deck of the Amadeus Provence as they test out the river cruise product for their upcoming hosted cruises.
I've got to give it to Amadeus River Cruises, to Zaven Global and its Iconx Events division, the company that is bringing these influencers to the travel world (travel companies and agents interested in this space should make note of Zaven), and to the influencers themselves for forging something new and different.
And thanks for bringing me along for the fun (albeit at times painful) ride. No, seriously, I still hurt — in a good way, of course.
Michelle Baran
Source : http://www.travelweekly.com/Blogs/Dispatch/post/2018/04/06/Dispatch-Amadeus-Provence-Sore-excursion
EnregistrerEnregistrerEnregistrerEnregistrerEnregistrerEnregistrerEnregistrerEnregistrerEnregistrerEnregistrerEnregistrerEnregistrerEnregistrerEnregistrer